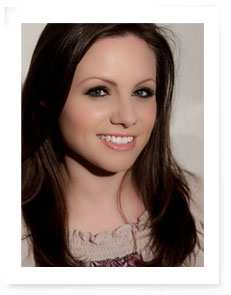 Marilyn Nicodemo was born and raised in the Chicagoland area. The daughter of an Italian architect and health care professional, she inherited a strong work ethic as well as a love of food and celebrations – every lunch, dinner and birthday was an elaborate feast. As a child, she spent hours drawing; she would often borrow her father's supplies and learned calligraphy at a young age.
She earned her Bachelor's Degree from Providence College in Rhode Island, and spent a semester abroad in Rome. She has held roles in Events and Marketing for a Fortune 100 financial institution, a "Big Four" accounting firm, and a premiere school in the Chicago area, in addition to planning and coordinating social events.
She has worked at venues such as The Modern Wing at The Art Institute of Chicago, Café Brauer, Holy Name Cathedral, Trump International Hotel & Tower, Old St. Patrick's Church, The Newberry Library, Brookfield Zoo, The Ritz-Carlton, A New Leaf and The Chicago History Museum. She is passionate about her craft and brings creative ideas, a detailed eye and calm demeanor to each event.
Marilyn enjoys traveling, and favorite destinations include Nashville, Hawaii and, of course, Italy! She loves photography, art and architecture. Most of her free time is spent chasing around her boys, always with a camera in hand. She loves to travel, read, visit her old stomping grounds in the city, and spend time with her girlfriends. Marilyn has an affection for luxe stationery, cleverly named beauty products, well-timed caffeinated beverages, and anything with a pineapple on it.
Special thanks to the photographers who shared the images used on this site, including Timothy Whaley & Associates, Bill Fredericks Studio and Yamashiro Studio.
Please note some photos represent weddings coordinated by Marilyn through Honey Bee Weddings.